Updated 4:28 PM EDT, Sun August 15, 2021
Want to be senior manager for regulatory affairs for a utility with nearly a hundred thousand customers? If so, I have some good news for you. There is an opening.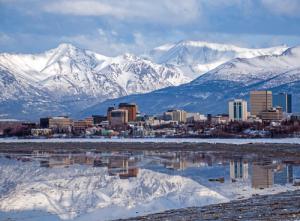 It's Chugach Electric Association that is looking to fill the position. Where's Chugach? Well, this cooperative, which is actually one the nation's largest, is based in Anchorage, Alaska.
Anchorage is Alaska's largest city. With a population of almost three hundred thousand, it's situated in the southern part of the state, surrounded by natural beauty.
The senior manager for regulatory affairs will report to the executive vice president for regulatory and external affairs. You're qualified for the position if you have fifteen years of utility industry experience, five as a manager, and a master's degree in relevant disciplines. Check out the job description at chugachelectric.com, specifically at the careers tab.
One of the fascinating things about Chugach Electric is its governance. The chair of the board of directors is Rachel Morse. And the vice-chair is Bettina Chastain. Both of course are women.