Updated 7:15 AM EDT, Mon June 27, 2022
Want to get up to speed on gas ratemaking? Well then, head to Chicago this summer. The eighth to the eleventh of August specifically. Because the American Gas Association is inviting you – from utilities, commission staff, consumer advocates, kinda anybody – to its basic rate school.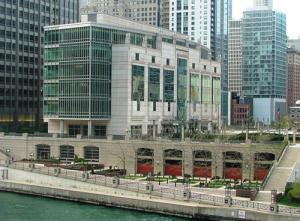 I spoke with AGA John Gunnells about this invite. He was a Georgia PSC staffer working in a consumer advocacy role before coming to AGA.
"We want to dip everybody's toes in the water on a lot of different areas. This is what we do in cost of capital. This is what we do in depreciation. In energy efficiency. In alternative ratemaking."
John told me that the course keeps it fresh and moving. They bring in guest panelists who have practical real-world experience sharing their stories. "The end goal is when you're writing up a settlement or negotiating something within a rate case, to be able to understand where other people are coming from… on rate on equity or pipeline safety or decarbonization with renewable natural gas and hydrogen."
Want more info on AGA's basic rate school? Just ask John, at jgunnells@aga.org. And if you do go, be sure to have some of that Chicago-style pizza.