Updated 7:15 PM EDT, Wed June 23, 2021
Portland General Electric CEO Maria Pope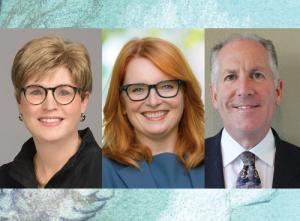 "For several years, PGE [Portland General Electric] and OHSU [Oregon Health & Science University] have partnered to enhance reliability that's critically important to their medical center, especially during the challenges of a pandemic. We've worked with OHSU on everything from solar installations to stand-by generation, to infrastructure and resiliency solutions.
Understanding the critical medical research and power quality needs of OHSU led to innovative solutions. It's truly been a partnership and we've redefined how we think of each other's equipment, so that we can deliver the highest levels of reliability.
We're working with Linde to utilize the scale of their energy usage and ability to curtail operations during critical periods. Essentially, Linde will help PGE with overall grid stability and resiliency with their flexible load, and everyone will benefit.  We also look forward to working with Linde on further hydrogen development to take decarbonization to the next level."
OHSU Chief Administrative Officer Connie Seeley
"PGE has been a fantastic partner… This is not my lane. Vaccines are more my lane. We rely on Maria and her PGE team to help us meet our goals of resiliency, reliability, and green power."
Praxair Linde's Chris Lenci
"I've been working with Maria and her team here the last couple of years, and frankly I'm impressed. They have options for us in the renewable space, including an innovative program called Clean Wind, where companies like ours are able to take part in the public purpose charge and self-direct it to renewable power choices.
PGE also offers the Green Future Impact Program and is gearing up for phase two. We've already put our name in."