Updated 9:03 PM EDT, Wed September 16, 2020
Remember last November? Ah, those were the days! Packed theaters, stadiums, restaurants, bars and meeting places of all kinds.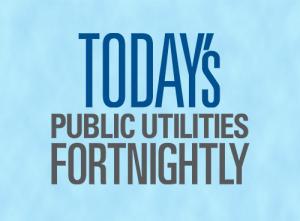 And, as I so fondly recall, the last special issue of Public Utilities Fortnightly on innovation, presenting the Fortnightly Top Innovators for 2019. 
It was last November when we celebrated the achievements of Luiz Cheim of ABB, Cynthia Butler Carson, Jennifer Downey, Wiley Elliot, John Jost, Paul Loeffelman, Ram Sastry and John Schwarck of AEP, Kristol Simms of Ameren, Patrice Jones Hunter of the D.C. PSC, Kirk Ellison and Jeffery Preece of EPRI, Luke Benedict of Exelon, Larry Bekkedahl of Portland General Electric, Emmanuel Ansah, Will Barnes, Lauren Biernacki, Julie Duncan, Lisa Garcia, Sal Orsino and Jared Osorio of PSEG, Clifton Black of Southern Company, and the large interdisciplinary team at Con Ed, Itron and New Cosmos. And highlighted the accomplishments of over a hundred others across our industry. 
I rather doubt this November will see packed stadiums, restaurants and the like. But, you can rest assured there will be a special issue of PUF on innovation and that it will feature the Fortnightly Top Innovators for 2020.
Know a top innovator at your utility, association, commission or firm? Well then, send the nomination form in, by George Westinghouse's Birthday (October 6), to get them highlighted in this November's special issue. 
Need a nomination form? That's easy. Just ask Alexandra Revel for one. She's at arevel@fortnightly.com.