Updated 11:04 AM EST, Tue December 15, 2020
Steve Mitnick: First, Larry, I want to ask what you do at Ameren Illinois.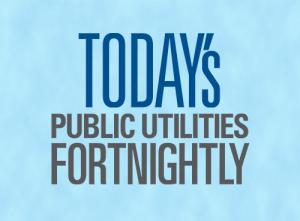 Larry Adams, from Ameren: I'm a field operations natural gas supervisor. I manage all the crews from our Springfield, Illinois operating center and am in charge of making all the big taps on the line and getting gas service run to customers' homes. So, basically, I am in charge directly with the day-to-day operations.
Steve Mitnick: With this pandemic, is it a little harder to work?
Larry Adams: It is. But with my guys working out in the field, we really don't have a whole lot of customer contact, unless somebody walks up by one of the machines.
We are still doing the day-to-day operations and even going inside customer houses. The guys are making sure that they mask up before entering a customer's home or business. We are following all Ameren protocols, asking customers: are they feeling good today? Are they running a fever?
Steve Mitnick: How's it going out there for you and the crews?
Larry Adams: Great. I mean, there are no complaints. We're busy and trying to make sure that we continue to rebuild and invest in our natural gas infrastructure here at Ameren Illinois while keeping our customers safe.
Steve Mitnick: Now, I heard that there was an elderly customer who needed some help. Can you tell me a little about that?
Larry Adams: One of my employees told me that he knew this elderly lady that had throat cancer, had difficulty speaking, and that she had a furnace that was not working. The employee knew she really didn't have the resources to purchase a new furnace.
I do have an HVAC license in the city of Springfield to install furnaces and do repairs. So once the employee told me the furnace was broken and knowing she was battling cancer, I said, hey, we need to do something to help her, you know? So I said, okay, I'll take it from here.
I got my group of co-workers together one morning and told them what the situation was, and told them that I will install the furnace for free, if we could collect the money to purchase a new furnace.
I had a few people give. The money was coming in kind of slow. So I went back to the group, and I said, I tell you what, I'll make a deal. I will pay for the furnace and all of the materials if you guys go and put it in. They kind of chuckled.
And then the money started coming in. I was able to collect pretty close to $1,350 or $1,400, which was enough to buy the furnace. I ended up doing all the tin work. I have tin in my own shop, and everything to attach a new furnace. We did everything for free.
Steve Mitnick: How is the customer doing now?
Larry Adams: Well, I really don't know these folks. I can tell you this. She's bedridden, but at least she's warm. I don't think she can talk because the throat cancer took all of that, but the granddaughter and her sister that stay there and help her, they were very grateful. They just couldn't believe that I was going to come there and do all that for free and on my own time.
Steve Mitnick: There's probably no better feeling than helping out in that kind of totally unexpected way.
Larry Adams: I was born in the state of Mississippi and I come from a big family. My mother raised ten kids without a father, and I watched my mother work to put food on the table to feed us. She always was willing to help somebody else.
Working at Ameren Illinois, I know Ameren is all about customer satisfaction. I think between my mom and Ameren, giving back is kind of instilled or embedded in me. I really believe in helping other folks.
Steve Mitnick: I guess the whole idea is helping people.
Larry Adams: When my crew member came to me and told me about this elderly customer, like I said, I've been very blessed. I mean, I've been at Ameren Illinois almost thirty-three years.
I started here as an apprentice. I became a journeyman. I became a crew leader. I became a work site coordinator. Now, I'm over the gas operations in Springfield. So I am blessed. Along the way, I was able to start my own little small company and get my HVAC license on the side. I like helping others. That's just kind of what I do, you know?