Updated 8:24 AM EST, Mon December 7, 2020
On Saturday, December 5, Commissioner Eric Skrmetta of the Louisiana PSC faced off against Democratic Party challenger Allen Borne for the District 1 seat on the Commission (representing eastern Louisiana). Then, on January 5, Chair Bubba McDonald of the Georgia PSC faces off against the Democrat challenger Daniel Blackman for the District 4 seat on the Commission (representing northern Georgia).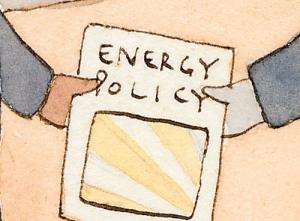 Commissioner Skrmetta, a Republican, received 31.3 percent of the nonpartisan primary that was held on November 3, ahead of Borne, who received 24.9 percent. And, ahead of three other Republicans who received 14, 13.4 and 8.2 percent, which suggests that if they've thrown their support to their fellow Republican, Commissioner Skrmetta would benefit significantly.
Chair McDonald, a Republican, received 49.9 percent of the general election that was also held on November 3, barely below the majority needed to avoid a runoff, and ahead of Blackman, who received 47 percent. A Libertarian candidate received the remaining 3.1 percent, so who knows what his voters will do.
Turnout for the January 5 runoff in Georgia is guaranteed to be large as two U.S. Senator seats are up for grabs on that day.