Updated 6:29 AM EDT, Wed May 18, 2022
She's the director of CISA (pronounced like the Roman emperor). That's the Cybersecurity and Infrastructure Security Agency, the lead department protecting the country from cyberattacks.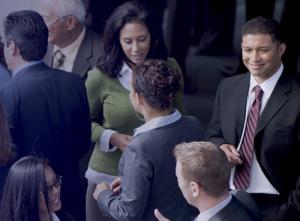 Director Jen Easterly's background is extraordinary. High School valedictorian, check. West Point grad (where she later taught), check. Rhodes Scholar, at Oxford, check.
Colonel Easterly helped to create the Cyber Command after having served in Iraq and Afghanistan. Before CISA, she was the NSA's deputy director for counterterrorism and Morgan Stanley's global head for cyber.
And you'll see Easterly talk cyber with Duke Energy's CEO, Lynn Good (who's on Homeland Security's advisory council). That is, if you're at EEI's annual convention in Orlando, June 20-22.
On the stage as well, you'll see former Congressman Will Hurd, another cyber expert, who has actually served as an undercover CIA officer. Again, if you're at EEI's annual convention.
There'll be so many sessions on the industry's top strategic issues, including cyber. Sure, but it's also the only conference you can go to where you may find yourself with CEOs to your left and CEOs to your right.
I'll be there. And you can too, by checking out the meetings tab at eei.org or visiting this link.