Author Bio:
Steve Mitnick is the Executive Editor of Public Utilities Fortnightly.
The S in ESG cuts a wide swath across any corporate entity. With that in mind, Public Utilities Fortnightly went right to the top, talking with leaders at two major utilities and a DOE Director, to find out what the S really means for the energy and utilities industry.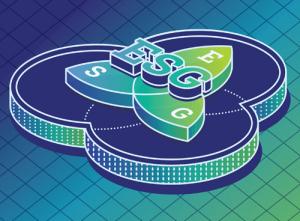 It means a lot, as social impacts most programs, for example, playing a part in fairly reducing environmental pollution, creating clean-energy jobs in disadvantaged communities, and increasing energy resilience for everyone. The list goes on.
Edison International CEO Pedro Pizarro and Ameren Executive Chair Warner Baxter have a lot to say here. DOE's Deputy Director-Energy Justice Tony Reames does too. LMI expert Larry Glover co-moderated here along with PUF's Steve Mitnick and Lori Burkhart.
CEOs on ESG conversations: