Author Bio:
Warner Baxter is Executive Chair at Ameren and Chair of the board of Edison Electric Institute.
The S in ESG cuts a wide swath across any corporate entity. With that in mind, Public Utilities Fortnightly went right to the top, talking with leaders at two major utilities and a DOE Director, to find out what the S really means for the energy and utilities industry.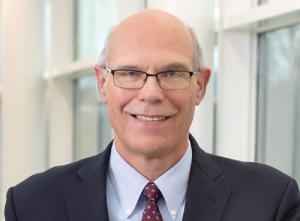 It means a lot, as social impacts most programs, for example, playing a part in fairly reducing environmental pollution, creating clean-energy jobs in disadvantaged communities, and increasing energy resilience for everyone. The list goes on.
Edison International CEO Pedro Pizarro and Ameren Executive Chair Warner Baxter have a lot to say here. DOE's Deputy Director-Energy Justice Tony Reames does too. LMI expert Larry Glover co-moderated here along with PUF's Steve Mitnick and Lori Burkhart.
PUF's Lori Burkhart: How does Ameren think about sustainability?
Warner Baxter: Sustainability is always at the top of our minds. One of the reasons why it's always at the top is because it's embedded in Ameren's vision, leading the way to a sustainable energy future. That vision will be achieved through the execution of our strategy, which is about making sure we deliver superior value to our customers, communities, and shareholders.
Sustainability is also embedded in our strategy and risk management framework. In particular, we seek to execute specific strategic actions under four pillars: environmental stewardship, social impact, governance, and sustainable growth. At the end of the day, we are seeking to balance the needs and expectations of our customers, communities, and shareholders with the environmental stewardship we want to achieve.
Larry Glover: Part of the challenge has always been to break out the social impact part from the E and G. How do you see that as embedded in your sustainability strategy?
Warner Baxter: Social impact is a very important component of our sustainability strategy. From my perspective, it is as important as environmental, because if you don't get the S portion of ESG right, you're not going to ultimately get the E right.
The bottom line is when we think about social impact, we want to be socially responsible and economically impactful. We ask ourselves how can we positively impact our customers, communities, and coworkers? 
The way we do that is we place people at the center. We do it by empowering our coworkers, supporting our customers in a variety of ways, and enabling thriving and sustainable communities.
You start with these overarching principles and determine what actions you want to take for coworkers, customers, and communities to achieve our sustainability objectives.
PUF's Lori Burkhart: If you could dig deeper into some of what you're doing in those areas.
Warner Baxter: Let's start first with empowering our coworkers. One of the things we have done is make diversity, equity, and inclusion a core value. We are relentlessly focused on empowering a diverse and highly engaged workforce. This is where the inclusion piece comes in because it gets to engagement. So, how do we measure engagement? 
We measure engagement of our coworkers through surveys. We measure their support of diversity, equity, and inclusion principles. We also get them directly engaged with employee resource groups and things in the community, including volunteer and giving opportunities.
Another important area where we empower our coworkers is in safety. Safety is another one of our core values at Ameren. It is another area where we must have high engagement so that everyone goes home every day the same way they came to work.
We also want to make sure we're supporting our customers in everything we do. A critical area to support customers, especially today, relates to affordability.
Number one, we must continue to be disciplined in how we manage our own costs, but it goes beyond that. We must also provide robust energy efficiency programs and do a good job helping our customers understand these programs.
We have extensive energy assistance programs we sponsor, as well as energy assistance programs where we work hard with customers to get them access to federal and state funding to help them.
We are also proactive with our customers during times of significant need, for example, during the pandemic. We put a moratorium on disconnections and provided significant energy assistance funds and new incremental energy assistance funds where our coworkers and board of directors put their own money up to help our customers.
Finally, our social impact actions are also focused on ensuring that we have an equitable clean-energy transition for our customers, communities, and coworkers.
We make extensive long-term investments in our communities. We make investments in energy infrastructure. Those are investments that are going to work for our customers every day and create significant jobs.
We also invest with others in the community in economic development projects that have a longer-term view in areas that need investment to grow. It's how you drive inclusive economic growth. I call it patient capital.
We have sponsored and led two accelerator programs. One is the Ameren Energy Accelerator. We partnered with the University of Missouri system to provide entrepreneurs from across the globe the opportunity to give us innovative ideas to help in the clean-energy transition. This program delivered a host of innovative clean energy ideas for Ameren, created new jobs in the region, and provided internships to students in the program.
We have also partnered with the University of Missouri - St. Louis and other corporate partners for a DEI accelerator. The program is providing diverse entrepreneurs an opportunity to get off the ground and much needed seed funding. We have already seen several success stories from this program, and I am pleased to say we are now working with our third cohort.
We recently held our annual Diversity, Equity, and Inclusion Summit. We brought in national, regional, and local leaders with our Ameren leaders to talk about where we're at in the DEI journey today, but more important, where we need to go.
We will continue to be a philanthropic leader in the community. We have committed ten million dollars over five years to diversity, equity, and inclusion programs.
We are focused on programs that drive health equity, inclusive job and educational opportunities, and an equitable clean-energy transition, among many others.
The company has been focused on supplier diversity initiatives as well, because as an industry we make over a hundred and twenty billion dollars annually of investments in the communities we serve. Over the next five years, Ameren will make at least seventeen billion dollars in investments.
By being intentional and providing some of those investments to diverse suppliers, we develop great partnerships and drive inclusive economic growth. Last year alone, we spent nine hundred million dollars with diverse suppliers.
Because of all these actions, Diversity Inc. has recognized us for fourteen consecutive years as one of the top utilities in the nation in diversity, equity, and inclusion. For the last three years, they also named Ameren one of the top ESG companies in the country. That doesn't mean we sit back; it means we lean further forward.
Larry Glover: One piece you talked about that impresses me, the economic impact. You talked about investments in startups and innovative ideas. Who else is doing such a good job?
Warner Baxter: I believe our industry as a whole is doing a good job. I'm not going to pick names because we humbly recognize that many, like Ameren, have been around for over a hundred years. We're anchor institutions in our communities and part of the country's critical infrastructure.
We know we need to be standing side-by-side with community leaders and our customers every day to make investments in critical infrastructure that give us the ability to provide reliable, affordable, and cleaner energy all the time. And we also know that by being even more intentional, we can make these investments go further by driving what we call inclusive economic growth.
We're part of a group of companies locally called the Anchor Network. These are healthcare institutions, universities, and companies like us, coming together using best practices and being more intentional about how we're collectively making investments with diverse suppliers. We are also focused on how we can educate and hire a more diverse and inclusive workforce in our community.
We're attracting others from around the country, around the world to our community because we have a good story. When we do that, we raise the quality of life of our customers and our community. But you have to be intentional. Hope is not a strategy.
PUF's Lori Burkhart: What else can you do? What's next? You've accomplished so much already.
Warner Baxter: Number one, we have more that we can achieve with our current programs. We're going to continue to lean further in.
We're also taking it to the next level. When you talk about the S component of ESG, we wanted to be more intentional. For example, we just brought our sustainability, diversity, equity, and inclusion, and philanthropic activities within our organization under one leader.
The second thing we are doing is focusing even more on equity for our customers and communities on several fronts. To help us think through this, we are working closely with community leaders through a recently established Community Voices Advisory Board.
This program is proactively reaching out to those in the community in advance saying, here's where we are headed from an energy perspective. We want your input upfront to help shape our plans to determine how we can better support communities impacted by our plans.
Another area of focus is inclusive economic growth. While we have made progress in this area, we are not finished.
The Anchor Network that I talked about earlier is still in its infancy. Our efforts under that program will continue to focus on supplier diversity, as well as developing, attracting, and retaining a talented and diverse workforce in our region.
We are also playing an integral role in working with other business and community leaders on a regional strategy focused on inclusive economic growth. Part of that strategy is to work together to win significant funding opportunities for critical infrastructure investments from the federal government under the Infrastructure Investment and Jobs Act and the Inflation Reduction Act. These funds will drive investment, which will create good paying jobs and drive inclusive economic growth.
I recognize that our customers and communities are going through a challenging economic period. That is why we are so focused on the S piece of ESG and putting our customers at the center of what we do. I am optimistic that our proactive efforts will help our customers and communities manage through this challenging time.
Larry Glover: Given the challenges; you know partners are needed to find innovative solutions. If you were convening that meeting of partners, who would be at the table?
Warner Baxter: In terms of innovative energy solutions, it's a big group. Of course, you need stakeholders who have relevant expertise in the energy matters being considered, which includes our team of experts, as well as regulators and their staff. You also need the customers' voices at the table, which includes our residential and business customers.
You need government partners. Local, regional, federal, and state. And you need community leaders and community influencers.
The bottom line is you need this extensive stakeholder engagement in order to achieve sustainable solutions that will deliver long-term value. You have to be intentional and strategic in bringing these groups together.
The reality is as leaders, you have to collaborate, you have to listen. You have to come to the table, not just to sit there and say, "it's my way or it's the highway, but it's our way." That's how you get buy-in; that's how you achieve sustainable solutions.
CEOs on ESG conversations: