Deck:
Memorable Moments in Chicago
Over five hundred attendees were seen at the MARC Annual Meeting & Conference held in Chicago, Illinois from June 19 to 22. That's because the Mid-America Regulatory Conference has a huge footprint from its fourteen states that cut a broad swath through the central U.S. from North Dakota to Texas. The event was hosted by 2022 MARC Annual Meeting & Conference President and Illinois Commissioner Maria Bocanegra, along with Illinois Commission Staff, with the theme of Building the New Normal. See you next year at MARC 2023 in Grand Rapids, Michigan.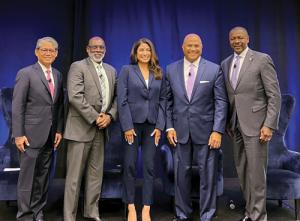 See photo highlights at our Facebook gallery.