Author Bio:
Miguel Bravo is Manager of Strategic Partnerships, Jim Holbrook is Supervisor of Customer Assistance Solutions, and Christine Helmuth is Senior Corporate Giving Specialist, at Arizona Public Service.
PUF is excited about the Fortnightly Top Innovators 2021, because their stories are inspiring and uplifting. It's what we all need after a most trying and unusual pandemic time in our lives. It's about looking to the future and making it better.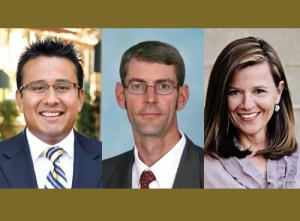 PUF's Steve Mitnick: This is a targeted fast-track emergency air conditioning program, a breakthrough for customers. Give an overview of how this idea came up and its purpose.
Miguel Bravo: APS has a long history of service to Arizona, and we take tremendous pride in our commitment to customers and employees. Over the last few years, we've created the APS Promise which states our commitment to our customers, community and each other. So, from a business perspective, we're dedicated to the success of the communities we serve. I wanted to start from that standpoint.
We also believe we have a responsibility and obligation to support community solutions that address key issues that disproportionately affect vulnerable and underserved populations.
That is a priority of ours, to be a catalyst for better solutions. That's how this whole idea came about in partnership with Jim's group and internal business units that are committed to customers and community.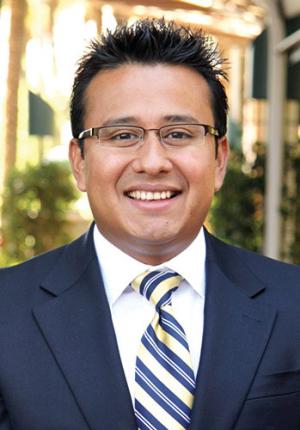 We started to explore this concept and it is building on existing infrastructure in the community, and on longstanding partnership with Foundation for Senior Living. Also, it's looking to address a gap and try a new approach to tackle this significant issue during the hot summer months.
Jim Holbrook: The gap was getting to people quickly in the heat of summer. For traditional programs that provide support for these types of situations, like the federal-state weatherization programs, we have a big backlog. There's a lot of paperwork involved.
It's hard for those programs to go out and help somebody in a day or two. Maybe you get a call, since somebody has a health risk, to go fix that air conditioner unit and get them air conditioning, or at least, a temporary unit, or some relief fairly quickly. That's not a failing of those programs, as they weren't built for that per se, but that is a challenge, especially as hot as it can be in Arizona.
If your air conditioner has failed, or if you can't afford to fix it, and you just turn it off, we see that as a gap. That was a gap identified by multiple parts of the assistance community in the Metro Phoenix area and in the state. We came up with this approach funded through a consortium of support groups, and it allows more flexibility in the requirements, which was a key part.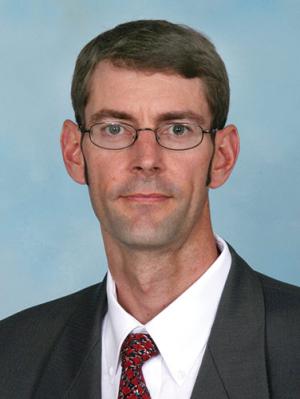 We worked with a partner that does weatherization, Foundation for Senior Living, which we call FSL, to handle the onsite work and run the program. FSL knew how to do this, but none of us had a way of doing it quickly, being able to get somebody out and make a decision without all the paperwork and up-front work.
This is a fast-track emergency air conditioner approach that we hope to add on to weatherization and the underlying foundational programs over time. But that's why we started it quickly. We wanted to try it this year as a pilot and start gathering some experience with it. We've already learned quite a bit, but that was the idea, just getting something that was faster and more flexible.
PUF: This is for people that don't have the financial means, or transportation, to go to a hotel until air conditioning is repaired.
Jim Holbrook: That's correct. We were targeting it at the mobile homes because those are difficult to stay in when you lose your air conditioning, due to the lack of insulation especially. If you happen to be in a 1970s era RV or mobile home, it's probably cooler to go outside and sit under a tree, but there you have a problem as well. There's not a lot of vegetation or shade in low-income communities.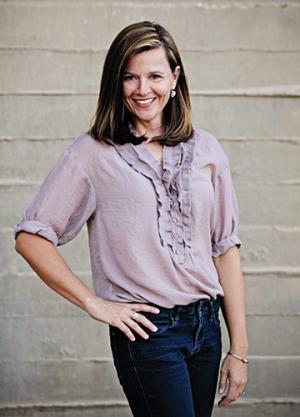 It was this cascading set of problems that needed a quicker and more flexible program. This is our attempt to at least put a band-aid on the lack of air conditioning issue. This keeps people from a life-threatening situation. Each person we can help is one less person that ends up in a critical situation.
PUF: Christine, how do you fit in to this program?
Christine Helmuth: I've been more involved in our other heat relief efforts. Jim and Miguel were the ones who spearheaded the air conditioning program. I work more closely with our other non-profit partners that have been providing cooling stations, emergency shelter, and transportation.
PUF: What's been the reaction from the customers, and third-party groups such as FSL as far as what you're doing and how it can further progress?
Miguel Bravo: At a high level, there's recognition we need to do more to help vulnerable populations and customers get through the summer. We have taken this pilot program concept to a number of partners and have received strong interest.
We have been able to double APS's initial investment in the pilot program by bringing on additional financial contributors, so that is encouraging. We do need to build a bigger budget to be able to continue to make a difference, not just this year, but in years to come.
The response from other entities that are committed to communities, to vulnerable populations, that want to make a difference is they have stepped up. There's potential to bring others on board and we're going to continue to do that, so that's encouraging. They're working with other business units internally, to see how we can build a broad base of support, which is a priority.
We care about getting things off the ground, but we also care about sustaining ideas and projects. In APS, we don't have enough resources to do that on our own. We started small and have been ramping up awareness efforts to make sure that procedures, our process, and the program was ready for more intake.
We have been thoughtful in the way that we have been approaching promotion, to make sure we're able to keep up with the pipeline of applicants and we're able to provide rapid response that we're promising.
PUF: Talk about the lessons learned.
Jim Holbrook: We've learned over time to try and avoid the utility tendency of trying to solve a problem from our point of view. We go out and see what the front-line providers of services need and what the gaps are.
That's why we came up with a comprehensive approach. Christine was talking about the other pieces of this. It was four pieces to the puzzle. Can we fix your air conditioner quickly? If we can't fix the air conditioner, that's a small number of people. What helps a broader group of people?
Are there enough cooling stations to help the people that need it? Then increase the number of cooling stations, but if you have more cooling stations, can they get there? Transportation is also a challenge, so that's where Christine and Miguel got involved with one of our other partners to provide the free transportation using Arizona 211 and Lyft.
Now we can get you there, and if you're in trouble, we can get you out of the house. If you're aware, you make use of the transportation and the other part of it is, what if you don't have a place to stay? We increased the housing with St. Vincent DePaul. It's more housing, more cooling stations, and fixing the AC where we can, because that's the most expensive option.
But you put the whole package together, now you can start to help people. That's how we got there, going back to lessons learned.
What we learned is a lot of these organizations trying to provide this assistance tend to be siloed because of limited assets. You start talking to each other. Now we can leverage each other's strengths and resources and provide a comprehensive solution with less gaps in the process than what we were doing before. That is the key lesson we have learned over time.
PUF: Cite what's been most rewarding about your and APS's participation leadership in this initiative.
Christine Helmuth: I've only been with APS since the start of 2020. Just to see the focus that we have on providing support to customers in whatever way we can, like developing a comprehensive approach to keeping people safe, cool, and comfortable in their homes, has been impressive.
Knowing there are nonprofits we work with, who jumped at the chance to partner with us and figure out how we can help their clients, has been inspiring. I'm seeing that we try and think about problems that might pop up, for example transportation, and try to address those while we're developing this full strategy.
Jim Holbrook: I have a customer comment from where we replaced an air conditioner last month. The family had gone without air conditioning for a year or so. The folks in the home were taking five showers a day just to keep cooled off. They had children in the home as well.
Since we replaced it, that has changed their day-to-day living environment and they were appreciative. They didn't have the money to fix the AC unit themselves. Hopefully, we can get them on billing assistance and help them with their monthly bills, then it's a net positive.
Miguel Bravo: Going back to the APS Promise, our purpose states: As Arizona stewards, we do what is right for the people and prosperity of our state. That means customer impact is always top of mind. 
But it's been rewarding to see other funders step up and want to join us. When we developed this pilot program, we didn't know what the community response was going to be.
We anticipated there would be support from other entities that care about the community, but until you make that request, go before those groups, and ask for support, you don't know if there's going to be support at the end of the line. Other entities quickly answered the call and that's been rewarding, to be able to double what APS invested in the program, and that means ultimately, more customers get assistance.
Innovator conversations: