Author Bio:
Steve Mitnick is President of Lines Up, Inc., Executive Editor of Public Utilities Fortnightly, and co-author of a new book, "Front Lines to Power Lines," and before that the author of "Women Leading Utilities, the Pioneers and Path to Today and Tomorrow," "Lewis Latimer, the First Hidden Figure," and "Lines Down: How We Pay, Use, Value Grid Electricity Amid the Storm." Mitnick was formerly an expert witness in proceedings before the utility regulatory commissions of six states, the District of Columbia, the Federal Energy Regulatory Commission, and in Canada, and a faculty member at Georgetown University teaching undergraduate microeconomics, macroeconomics and statistics.
Well, what now? I'm confused. Help me out.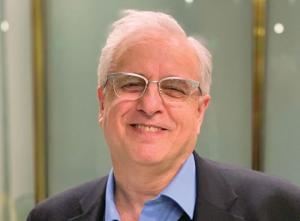 This fall certainly looked like it would be a season of promise. Hats off to you, Pfizer, Moderna, J&J. To say I'm more than ready is an understatement, to return to the comradery of meetings and conferences in not-socially-distanced clusters of immunized colleagues. And to the collision and contagion of regulatory and policy ideas at in-person gatherings that is impossible to pull off on Zoom.
Then, rather suddenly, it seems like the fall might be more like a promise not kept. It's a bitter feeling.
NARUC, EEI, AEIC, etc. remain confident, as of when I'm writing this essay. They do expect their fall conferences will be in-person. Though I imagine they're hedging a little bit. I suppose they should. 
In-person only. Versus hybrids of in-person and virtual. Versus virtual only. These are the alternative ways to go. The pandemic has taught us that each of them has their pitfalls.
Hybrids of in-person and virtual conferences have already taken place. The PUF team attended the mid-Atlantic commissioners meeting in June, in-person, and NARUC's summer meeting in July, again in-person. It was glorious. Two shots in the arm enabled us to be there. Being physically there really did feel like a shot in the arm.
Whether we take part physically or as pixels on a screen, there's serious work to be done this fall in the utilities industry. Companies have declared they'll decarbonize, diversify, and defend the grid from all tribulations. And with a priority and at a pace that rules out a few more months of dawdling, with the house cat on your lap and colleagues arrayed in two-inch squares on your monitor.
Utility regulatory proceedings must, you know, proceed. We have been streaming so many of these cases throughout the chaos of coronavirus. But cross-examination of the expert witnesses, in particular, is much more telling when it all takes place within the commission's hearing room.
That industry innovators have kept innovating through the age of face masks is incredible. Wildfires have been tearing through the West, for instance, but the companies out there are deploying new technologies and strategies to minimize the risk of falling lines onto dry brush. Even planning the selective undergrounding of lines. Guess an underground line cannot fall.
That our electricity, natural gas, and water have kept flowing is incredible too. Yes, there was February's debacle in Texas, the state that truly believes the free market will always work miracles, except when it doesn't.
There's more to fall at PUF than leaves falling to the ground, this year especially. Aside from the regular issues of Public Utilities Fortnightly on or around the first days of October, November, and December, we'll publish two special issues. The first of them, in October, will be the annual innovation issue featuring the Fortnightly Top Innovators 2021. The second of them, in November, will focus entirely on the financial community's evaluation of utilities' environmental, social and governance performance, and will be called "ESG Stories."
There's more. A few days after the autumn equinox, later this month, we'll publish another book. This one is co-authored by yours truly and Rachel Moore and is entitled "Front Lines to Power Lines." This book tells the inspiring stories of thirty-five veterans of the nation's military services that have joined the utilities industry and are now in the service of utility customers.