Deck:
Celebrate February Eleventh
Author Bio:
Lori Burkhart is Managing Editor of Public Utilities Fortnightly and has over twenty years of experience in utility regulation in this position and as Legal Editor of Public Utilities Reports.
The National Association of Regulatory Utility Commissioners, which we fondly and conveniently call by its acronym NARUC, is a big deal. Public Utilities Fortnightly highlights and celebrates utility regulation in all of its publications, attending NARUC's national and regional conferences and visiting the member state commissions as often as we're physically able. More frequently this coming year as our staff has expanded.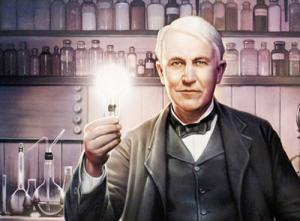 The PUF team talks with Commissioners and Staff about their important occupations, while revealing the human side of these hardworking and vital personnel. This has been reflected in the nearly one hundred interviews at seven state commissions - Pennsylvania, California, Ohio, Michigan, Florida, Georgia, Maine - featured in cover articles in the last year, and in this issue with the Connecticut Public Utilities Regulatory Authority. And the Connecticut Office of Consumers Counsel too, colocated in the same building in New Britain.
Continuing this tradition is why we're honored to start a new tradition. On the first full day of this month's NARUC Winter Policy Summit - Monday, February eleventh - we're celebrating Thomas Alva Edison's birthday at the first Fortnightly State of State Regulation Luncheon. Look it up. February eleventh really is the Wizard of Menlo Park's big day!
Since anyone who is anyone won't be in Menlo Park, New Jersey that day, but will be at the NARUC Winter Policy Summit, you'll find the State of State Regulation Luncheon being held at the Mount Vernon Ballroom in the Renaissance Washington Hotel.
The idea behind the friendly get-together is that states are leaders via initiatives, policies and regulatory approaches, addressing the growing movement toward a cleaner and more customer-centric energy future. Can you imagine what Edison would think if he could see the electric industry today?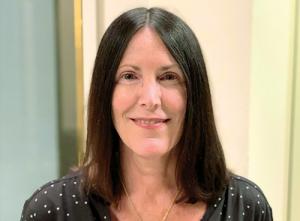 Please join Public Utilities Fortnightly in celebrating Edison's birthday at the NARUC Winter Policy Summit. And at the Fortnightly State of State Regulation Luncheon. (Our sincere apologies that the Mount Vernon Ballroom is able to accommodate only two hundred folks and not one more.) We'll have an engaging panel discussion. Check out who will be there.
The discussion panel moderator is our very own Steve Mitnick, editor-in-chief of Public Utilities Fortnightly. He'll lead the panel consisting of Leo Denault, CEO of Entergy Corp., Dr. Michael Howard, CEO of the Electric Power Research Institute, Elin Swanson Katz, president of NASUCA, and Edward Finley Jr., Chairman, North Carolina Utilities Commission.
That's a strong line-up of heavy hitters. It's sure to be an entertaining and enlightening panel. I'm guessing that the celebratory guest of honor, even with well over two thousand patents and more than a thousand inventions to his name, would love to be listening in.
Our readership might remember Edison most for his inventions related to electric lights and power, batteries and the telephone. But he did amazing work with the phonograph and sound recordings, cement, mining, motion pictures, and telegraphs.
Edison's first patented invention in 1868 was the electrical vote recorder. But he was ahead of his time and denigrated by politicians of his era. I'm guessing that says more about politicians than it does about inventors.
Edison often attributed his genius to hard work and many colorful quotes are credited to him such as, I have not failed, I've just found ten thousand ways that won't work. I suppose he aimed to give hope to everyone that tenacity and hard work could make up for lack of formal education or other perceived insufficiencies. The last of seven children, he didn't do well in school and was considered a dismal student. He had three months of formal education from the research I can find.
That explains patenting the first commercially successful light bulb in 1879. And then founding the Edison Electric Illuminating Company of New York in 1880. Ok. There was that little slip up in the war of the currents when Edison backed direct current to power America's transmission systems against Westinghouse Electric's competing alternating current idea.
It happens.
It must have been magical to hear Edison's first playback of the human voice in 1877 in Menlo Park, with his voice speaking Mary Had a Little Lamb on a cylinder phonograph. It was his first big invention at his industrial invention factory and made Edison famous. Pull out your smart phone or look at your smart home assistant and think about how far we have traveled in the one hundred and forty-two years since. Siri and Alexa would agree.
Thomas Edison helped shape America and the world as we know it. That's why President Ronald Reagan proclaimed February eleventh as National Inventor's Day in 1983. He chose the day in honor of Edison's birthday. A joint resolution of Congress proclaimed February eleventh as an ongoing National Inventor's Day. President Reagan hoped we would continue celebrating invention forever and however we could.
We are going to carry on the commemoration of scientific achievement and Thomas Edison at the NARUC Winter Policy Summit. Don't disappoint the Wiz by not being there.
Last and most important, I must point out that this event is not sponsored by NARUC nor is it a part of the NARUC Policy Summit agenda.